Black Friday means leftovers, line-ups (unless you shop from home which I personally think is much less stressful) and the best deals of the year. I've compiled some of the best online Black Friday 2014 Deals for homeschoolers to share with you.
Save $25 on Notebooking Pages Lifetime Memberships. Our family has been using Notebooking Pages for a few years now and we love it! They have something for students of every level and continue to add more and more wonderful resources regularly.

Bible Road Trip 50% off with discount code: GiveTHANKS.
Bright Ideas Press has 20% off with the code gobblegobble.

We are huge fans of the Chalk Pastels art lessons. They are our favourite art lessons. Right now, get 25% off this bundle.

The Character Badges Bundle is on for 40% off.
We Choose Virtues is offering 30% off everything with the code Holiday30.
Basic Shapes for Beginners will be 30% off starting December 1. 
Save $15 off a Meet Penny Premium Membership and gain instant access to over $150 in printables, lessons and ebooks.
Paradise Praises is running a Thanksgiving Sale on all of their resources including the very popular Melk, the Christmas Monkey.

A+ Tutor Soft Interactive Math has 50-75% off their online curriculum.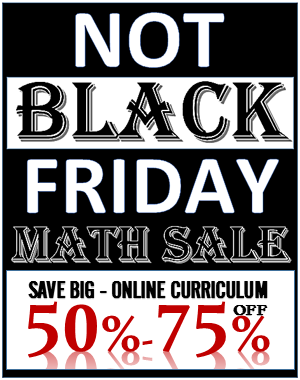 Grapevine Studies is holding Black Friday and Cyber Monday sales. Check their website for details.

Of course, Amazon has almost everything to fit a homeschooler's needs and they are having Black Friday sales all week long!